So Much More Than Handsets
With video conferencing and chat becoming daily functions in the workplace, your on-premise phone system should offer more than just a dial tone—it should encompass all the ways in which your employees communicate.
Why On-Premise?
While many businesses are moving to the cloud, not all are ready to take the plunge. Flexibility is key for businesses that need an on-site phone system but realize that cloud communications are on the horizon.
As you look to the future, it's important to select a business communications platform that can accommodate your needs today with the capability to solve tomorrow's problems. As a Mitel Gold partner, CCCP is trained and certified to deploy a full-scale phone solution for your organization.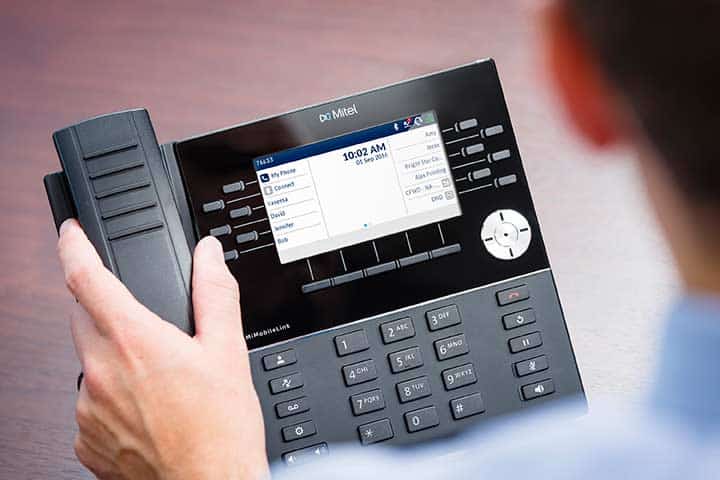 Why CCCP?
At Camera Corner Connecting Point, we are committed to providing world-class technology solutions, with an unwavering commitment to our customers. Our process is defined in four parts: design, source, deliver and support.
The first phase, design, entails an in-depth meeting to uncover your goals, challenges and vision. We then take the information and design a custom solution tailored to your exact needs.
Upon approval, we then utilize our strong partnerships with vendors and distributors to get you the best value while staying on-time and in budget.
Once the product arrives, our trained and certified technicians will come onsite to deliver both the product and services outlined in your project.
We strive to offer support for the project before, during and after. Our team will answer any questions you may have and work to continually provide best-in-class customer service. Once the project is installed, we will train your staff on the product to ensure a smooth transition to your new system. Additionally, we continue to support you after with maintenance options and upgrades.