PERSONAL PROTECTION EQUIPMENT
Protect Your Staff and the Community with PPE
We know with reopening there are new challenges we face in this new norm. As a partner with many manufacturers and vendors, we have access to multiple types of personal protection equipment, or PPE.
Contact us for any PPE needs you have. We're here to help keep you and our community safe.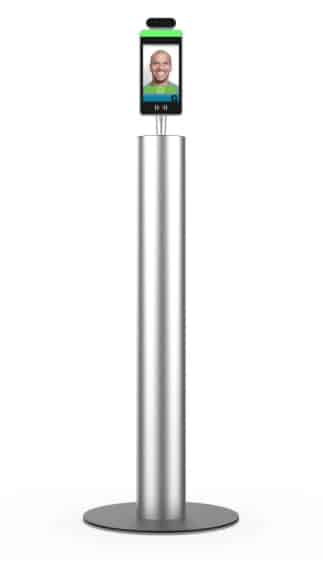 Temperature Reader & Personnel Management System
Meridian's Personnel Management Solution features check-in and temperature verification capabilities. The solution can also be programmed for facial identification, with users easily added in a few short clicks. Designed to help protect the health and safety of both employees and guests by preventing anyone with a temperature from entering a facility, alarms can be added to sound when those above the temperature threshold and those without access attempt to enter. Click here to learn more.
Thermal Temperature Reading Solutions
Thermal solutions provide a touchless temperature monitoring system to ensure the safety of your employees and clients.
Touchless temperature monitoring, alerts when triggered
Integrates into Havrion management solution
IP65 Rated Device, FDA approved
Height flexibility to accommodate wheelchair access and child interaction
Supports voice broadcast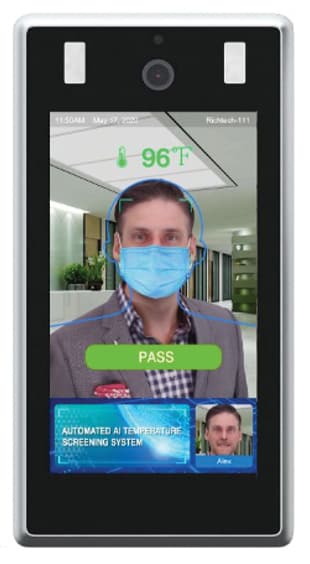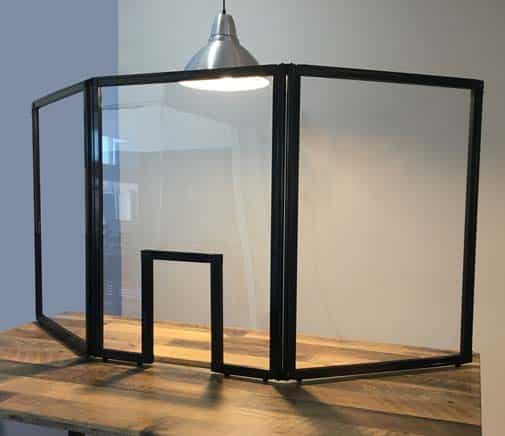 Protective Shields
The retail Guardiant™ is ideal for grocery, convenience and retail settings and is built to help reduce the spread of contagious, airborne germs commonly spread by coughing or sneezing. Create a protective shield in any place of commerce that requires direct interaction between employees and customers in close proximity such as POS checkouts. Click here to learn more.
Digital Forehead Thermometer
Infrared Thermometer measures the body temperature based on the infrared energy emitted from the fore-head. Users can quickly get measurement results after positioning the temperature probe at forehead. Click here to learn more.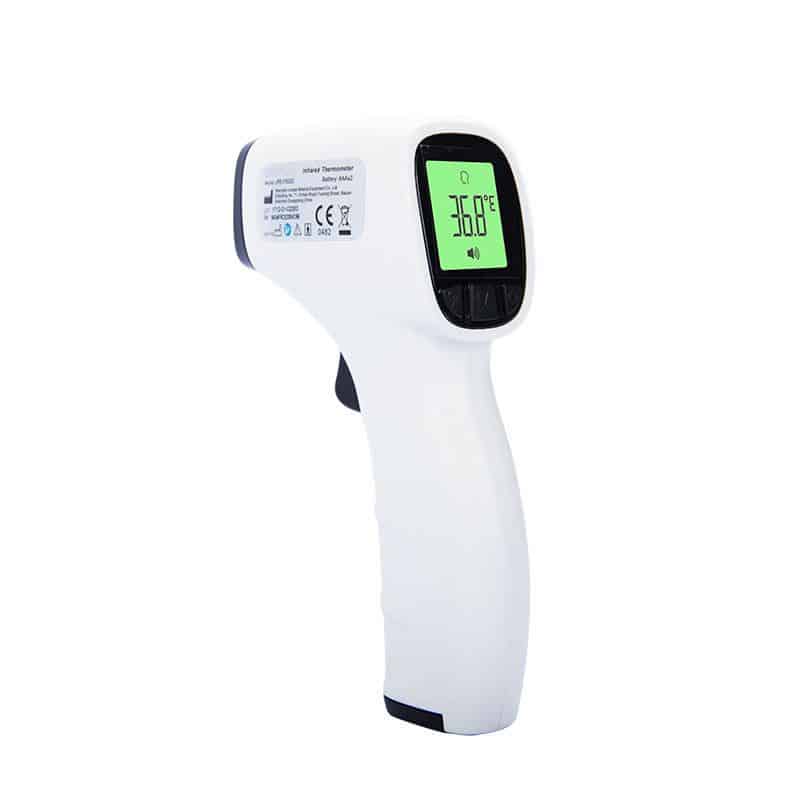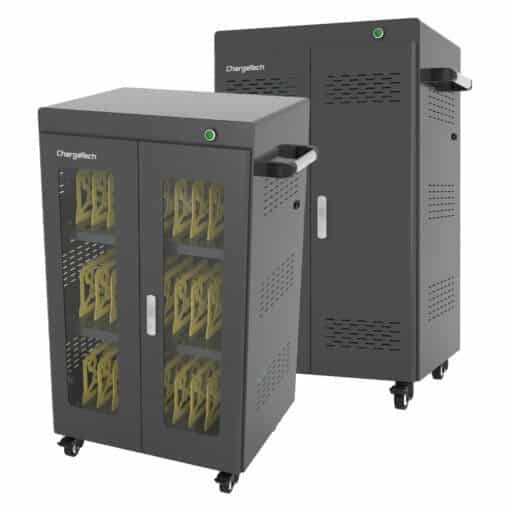 Charging Cabinet
The 30 Bay UV Clean & Charging Cart (AC Outlets) conveniently charges and cleans up to 30 devices simultaneously. This particular unit is best for charging larger devices such as laptops, Chromebooks, and MacBooks, where a dedicated power supply is required. The simple One-Touch control system makes sure your devices are UV cleaned and securely charging with just the touch of a button. The unit's intuitive cooling system prevents overheating and promotes a more efficient charge. The perfect charging solution for healthcare, education, and hospitality industries. Click here to learn more.