CLASSROOMS & TRAINING ROOMS
Solutions for Every Educational Philosophy
Today's learning environments can differ vastly. Our AV team offers easy-to-use systems for classrooms and training rooms, whether you have a traditional front-of-room, flipped classroom, alternative learning or distance learning approach. These classroom and training rooms solutions allow teachers and professors to focus on teaching and not on the technology.
AV Solutions for Types of Rooms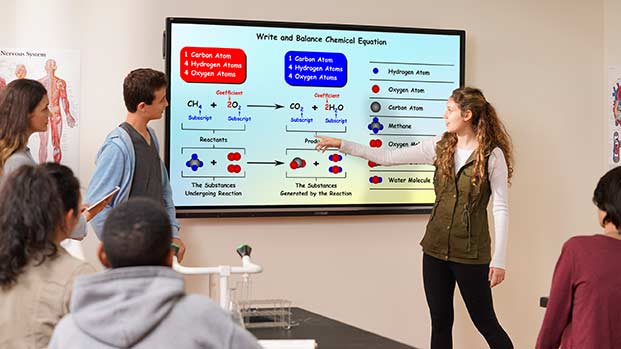 This style classroom or training room is the traditional teaching style, utilizing solutions such as projectors, large display screens or interactive touch panels. A front of room design is a one-to-one technology, meaning the teacher decides how and when to display student content. These classrooms still allow for interaction with the students but in a more traditional format.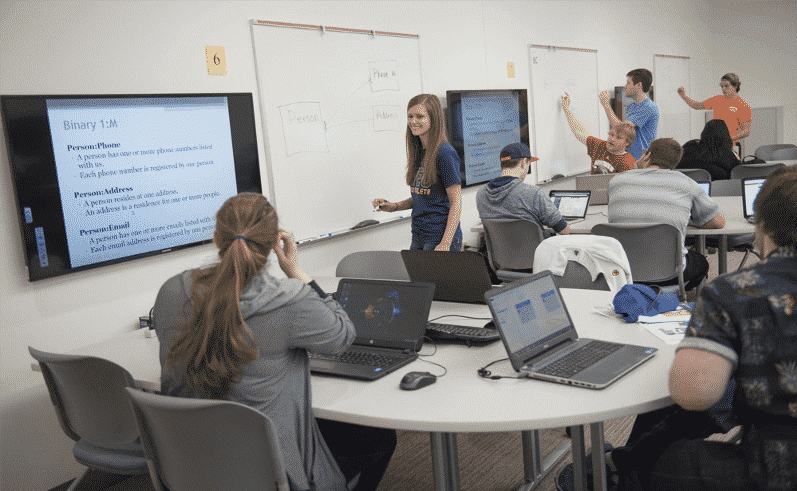 The focus of this style learning is student collaboration and/or student led with the teacher as a coach. This classroom allows students and teachers to collaborate through technology.
Rooms with this setup allow for small group work to be shared to the entire classroom with the click of a button. However, still allows the teacher to maintain full control of the classroom environment.
CCCP has done many styles of solutions to meet client goals. One such solution was at UW-Eau Claire—CCCP installed several large displays on the outer walls, with integrated tables for students to display their content on and work collaboratively. This setup also allowed for the instructor to share student content from any table to the main display in the room.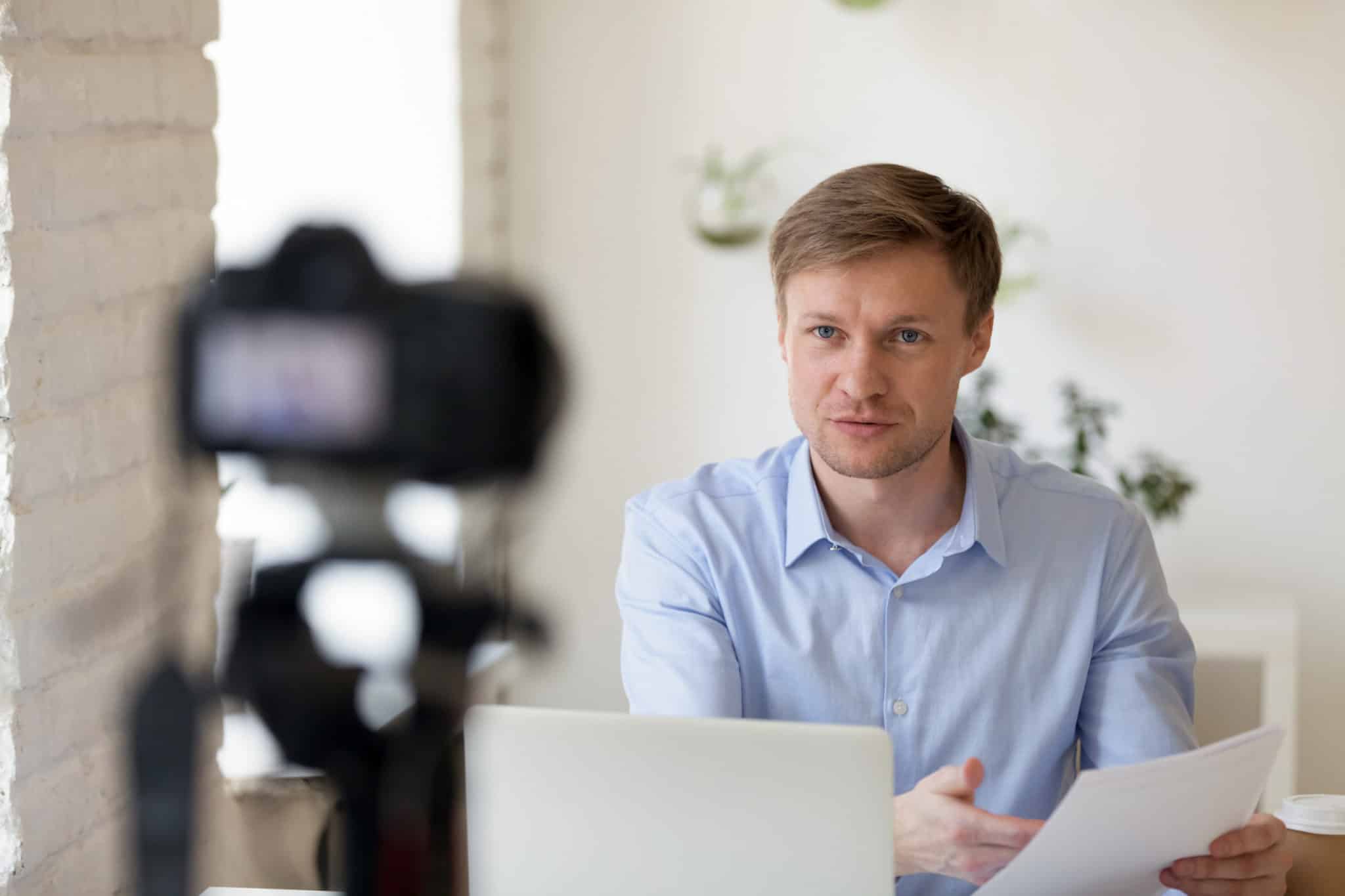 This classroom setup is designed for e-learning. Examples of which are live streaming or prerecording the content for students to consume virtually. Solutions for this style room can be customized, but typically include a high-definition camera, stabilizing equipment, custom-programmed switches as well as a display, which could be interactive as well.
Why CCCP?
Our team provides best-in-class, end-to-end classroom and training room solutions.
Our goal is to identify your needs for your specific organization, as we know one size does not fit all when it comes to AV tools and solutions.
After your goals are identified, our designers and engineers work to make your vision a reality. With our long-standing partnerships with top manufacturers we're able to obtain the best products to go along with your design.
In addition, we also have installation technicians, trained and knowledgeable on both the products and your specific design. So whatever stage you're at in your AV journey—research, design, purchasing or installation—CCCP can help.
Our Process
Our approach entails four key points: envision, engineer, execute and engage.
Envision: We have a consultative approach. Our first step is to meet with you and ask questions to learn about your goals, as well as learn about your budget and timeline. Based on our findings, our trained and certified staff will design a tailored solution for your needs. Our focus is to achieve your vision and assist in engaging your audience.
Engineer: Once the design is approved, we work with our distribution and vendor partners to get you the leading-edge technology you need. Our strong relationships give us greater buying power to keep your project in budget and on time.
Execute: We deliver on our promises, as well as physically deliver and install the solutions for your organization. Our skilled installation team and programmers bring the custom solution from your design to life, ensuring the end result is exactly what you envisioned.
Engage: Upon the solution being installed and programmed, CCCP offers training to ensure your team knows the ins and outs of the solution, providing a positive experience for your employees. We also offer ongoing maintenance options, as well as future upgrades.