A Day at Camera Corner Studio
It is 1 p.m. on a Tuesday afternoon and Ryan Chernick, Vice President of Camera Corner Connecting Point's Managed Services Division, stands in front of a camera rehearsing his lines for a new commercial. Nicholas Wautier, Media Specialist for CCCP, is adjusting lights and tests various camera angles to ensure Ryan is standing in just the right spot in front of the green screen. After a few practice runs, Nic signals Ryan to begin his script read. Twenty minutes later, Ryan finishes his final take and steps out from beneath the lights. He leaves Nic to review the footage and select the best takes for use in the commercial.
Once Nic has the commercial footage marked and ready for processing, he switches gears, rearranging the studio for an audio recording. The client arrives; script in hand, anxious to record his second-ever podcast. Today's recording is part of a weekly series the client is running with the help of Camera Corner Studios. Nic is stationed at the controls and records the podcast, which he provides digitally for the client minutes after recording ends.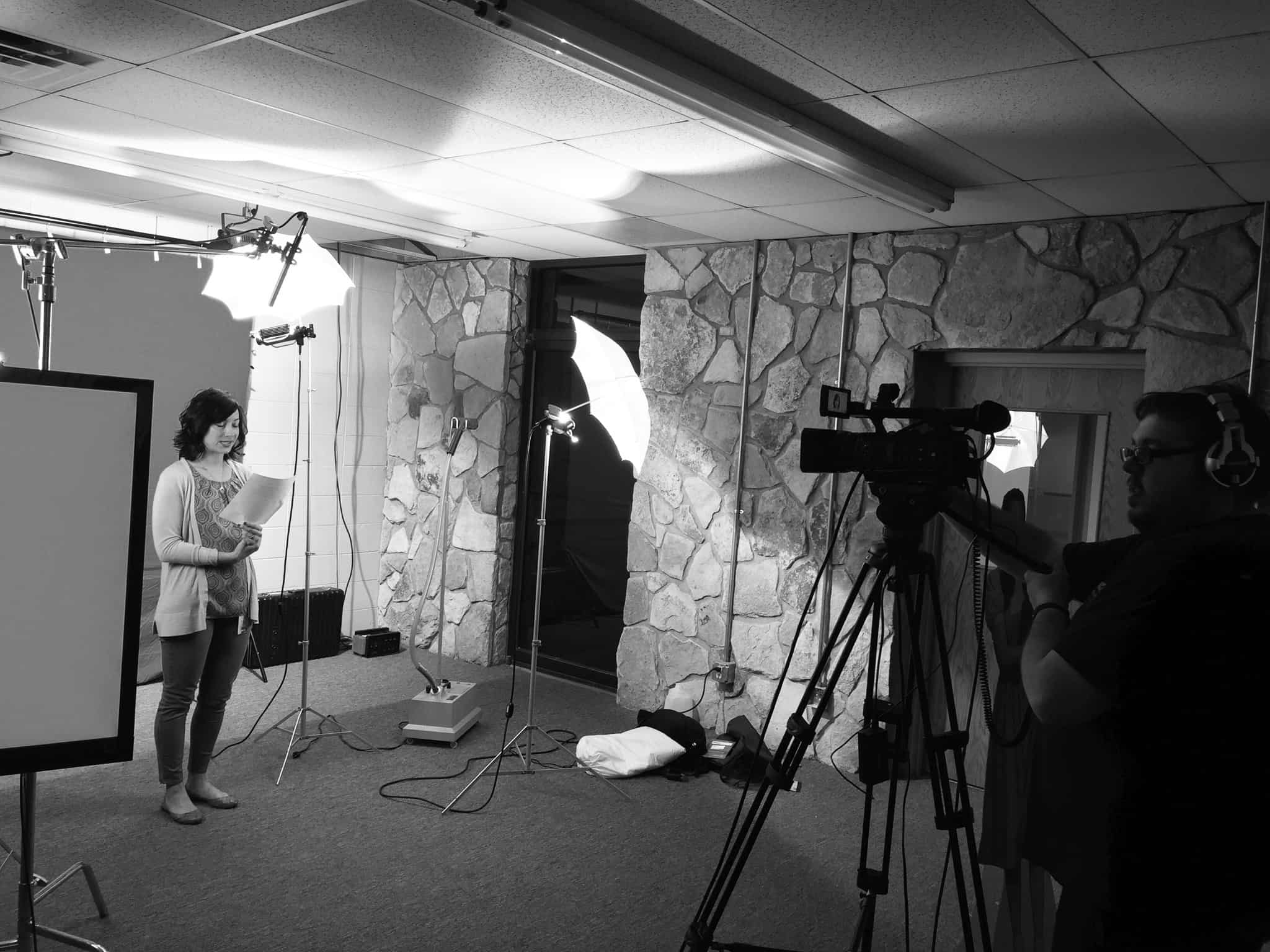 Earlier in the day, the studio had been rented by a local photographer who used the lighting equipment and setting for a family portrait shoot. Impressed with the studio, the photographer inquired about booking the studio for a future shoot. She decides the space is perfect to shoot images for a future advertisement to market her portrait business.
This is Camera Corner Studios, the latest business service of Camera Corner Connecting Point. The building is equipped with cameras, sound equipment, studio lighting and editing software. During the first few weeks since opening, the studio has served to fulfill a variety of business needs, including a commercial for Camera Corner Connecting Point. The footage of Ryan Chernick would be edited and combined with store footage to create a memorable commercial for CCCP's repair services.
CCCP's new studio, located at 406 N. Monroe Avenue in downtown Green Bay, stays true to the company's core values of providing the best possible solutions for its customers—including local business owners. The studio offers the capabilities to create professional audio, video, photo and broadcast productions, and is now available for bookings.
Save
Save