Audio/Video and IT Convergence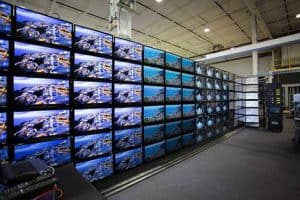 In the last couple years we've seen a huge change in the amount of network capable devices popping up.  Our refrigerators can now have touch screens pushing shopping lists to our phones.  It seems every device has a network port or is Wi-Fi capable.  Our audio and video equipment is no different. 
The talk in the industry has been that sometime in the future AV and IT will converge.  It's not a future dream anymore, it's here today.  I've just returned from the InfoComm show sponsored by AVIXA, the main audio visual industry organization.  The main product we saw everywhere at the show was video over IP integration.  While audio has used the network since the early 90s, this is the first time where large-scale deployment of video is now possible across the network.  
The challenge has always been video data sizes.  You've probably seen 4K high resolutions displays being advertised for some time now.  A 4K signal is nearly 20x larger than a standard 1G network connection.  Advances in video compression now allow us to transmit 4K video over standard 1G networks as "visually lossless" images.  To our eye, we can't tell the difference between the compressed image and the original image.   
What does this mean in everyday use?  In a business application, you could have one or two digital signage players sending content to virtually unlimited displays, each with a network video receiver.  Classrooms can receive content from any other classroom provided both have a transmitter and receiver.  These systems are often more cost effective than traditional matrix-based video systems.  Instead of having to purchase a 32×32 video matrix for a bar or restaurant, we can put in the exact number of transmitters and receivers needed.  If you want to add a display in the future, just add another receiver.   
It's an exciting time for AV with this full shift to audio and video across the network.  As Camera Corner has both AV and Networking teams, you can trust us to build a converged IT and AV infrastructure for your company.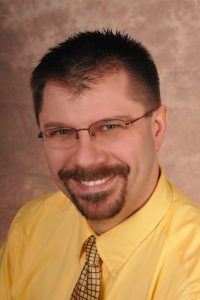 Written by: Scott, Director of AV Design Engineering
His certifications include: CTS; CTS-D; DMC-D; and Certified London Architect.
Scott began at CCCP in January 2007 as an AV Systems Consultant, focusing on Houses of Worship. During Scott's tenure, his skillset continued to grow and evolve and as a result, he was chosen to be a member of InfoComm's Standards Committee. He was also chosen to be an Instructor at the 2016 InfoComm Technology Expo. Tomashek
has been instrumental in many projects, and was promoted to Director of AV Design Engineering in 2016. Fun Fact: Scott was formerly a High School Band Director.