Camera Corner, has grown tremendously in the last 65 years.  We've been known for our retail store and photo lab for years, nationally recognized by CRN Magazine as one of the "Biggest Little" IT VARs in the nation, and taken on huge AV Installation projects for companies like The Confluence Arts Center in Eau Claire, Acuity in Sheboygan, and Milwaukee Area Technical College.  Perhaps somewhat less known however, is the area in which I work, Event Production Services.
Perhaps you've been to a golf outing, fundraising gala, or company meeting that called out in-kind support or a special thanks to Camera Corner.  That was most likely because my team was supplying some or all of the audiovisual support for that event. We've done small projects like delivering TVs to courthouses and boardrooms, to massive, multi-camera, live streamed shows at Tinley Park Conference Center, Lambeau Field, and even the Resch Center.
Most recently, our team has helped with the Scholarships Inc. Lamp of Knowledge event at the KI Convention Center, (providing video projection, audio support, video recording, image magnification, uplights, and stage lights) where nearly 400 Northeast Wisconsin high school graduates, middle school students, and family members gathered together to celebrate the value of education…  Oh, and receive recognition of their hard work and some well-deserved scholarship money.
While we were setting up, one of the Scholarships Inc. volunteers, caught me somewhat off guard when she asked, "You really enjoy your job, don't you?"  Well, yeah, she was right. What's not to love? I'm exposed to multiple professional keynote speakers every month, constantly have access to new and emerging tech toys, and get the chance to work with others to bring their vision into reality.  My response however, wasn't nearly as obvious as those other things I mentioned.
You see, I love being a small part of something big.  My job, is to put up a screen and projector: the result is one of a dozen auction items raising $12,000 for the UWGB athletics program.  My job is to set up a microphone, speakers, and a mixer: the result is a freshly motivated team of electrical workers who have a new perspective on safety and are more likely to get home to their families.  My job next week, is to bring 80 percent of my inventory to Chicago for a few days: the result will be a strengthened relationship between a local business and its numerous Fortune 50 clients.
I'll be honest though, this job is work.  Hard work. Fifty pound projectors don't get upstairs by themselves, the cables on the floor don't come with gaffer's tape pre-applied, and the system diagrams don't draw themselves.  But at the end of the day, I can rest assured knowing that my relatively small and seemingly insignificant role in the day, can be the solid foundation that change, growth, and community are being built on.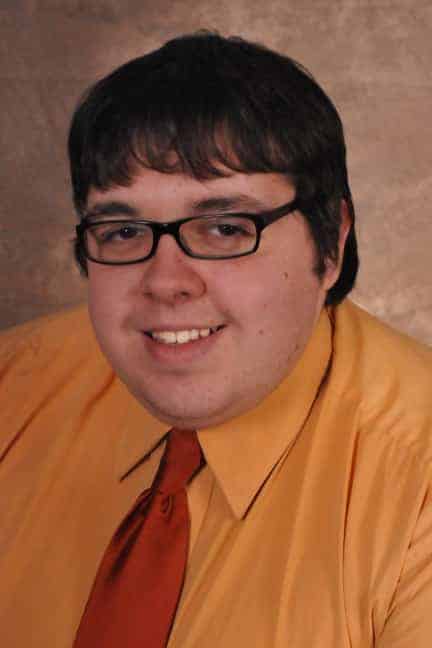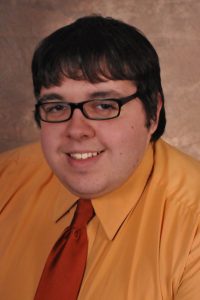 Written by Nic Wautier, Event Productions Manager
Nic joined the Camera Corner Connecting Point team in 2008 in the sales support department. In 2014, he joined the rental department full time, utilizing his expertise in technology and channeling his inner-musician to help companies fulfill their vision of an event. He was recently promoted to the Event Productions Manager position and is excited about the new role. In his spare time, Nic also is a DJ and helps out with video production at his church.