Where technology meets creativity.
At ACP CreativIT/CCCP, we are driven by technology and powered by creativity.
Our Mission
To provide world-class technology solutions with an unwavering commitment to our customers, vendor partners and employees while providing an environment that encourages profitable growth, learning, and fun!
Our Vision
To be recognized as the preferred partner for IT, AV, VoIP, managed services, physical security and photo solutions in all the markets we serve.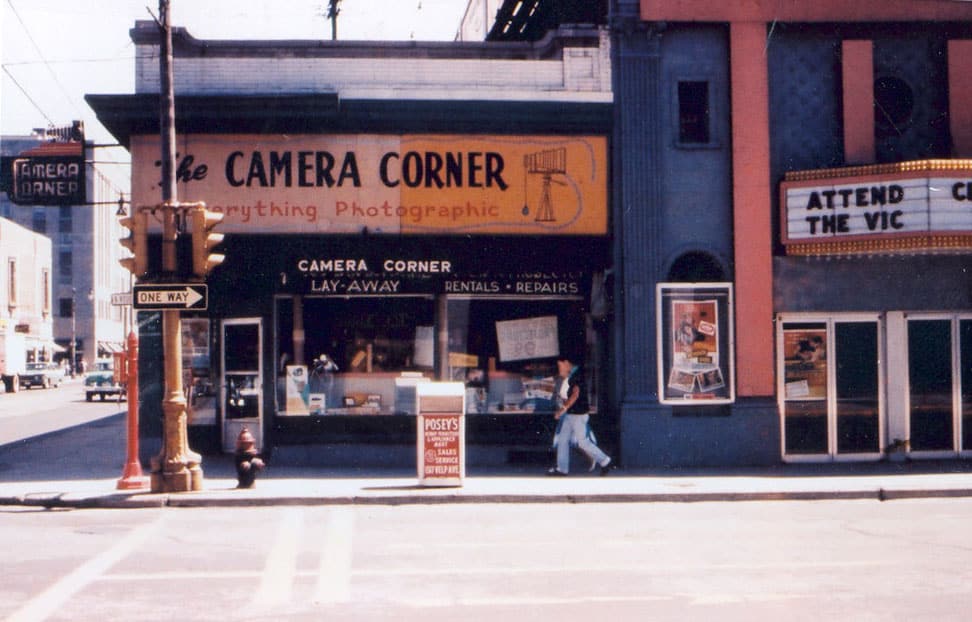 Our History
Camera Corner Connecting Point started simply as Camera Corner in 1953, when Norman Chernick and his work partner decided to open a camera store in downtown Green Bay. From a staff of two in 1953, our third-generation business has grown to a staff of over 145 employees and we mean much more than cameras! Along the way we have expanded our expertise into the technology that moves business and connects us to our jobs, to information and to each other. Camera Corner Connecting Point is the oldest technology store in Northeast Wisconsin. Our commitment is to provide our customers with quality products and services at the best value.
We live up to our promises by hiring the most qualified people. We take great pride in our staff and resources we provide our customers.
In October 2018, CCCP announced its merger with Arlington Computer Products (now known as ACP CreativIT). With this merger, we've gained greater buying power, accessibility to new clients and a greater pool of talent and resources. Combined we are 200+ employees strong with revenues in excess of $160M.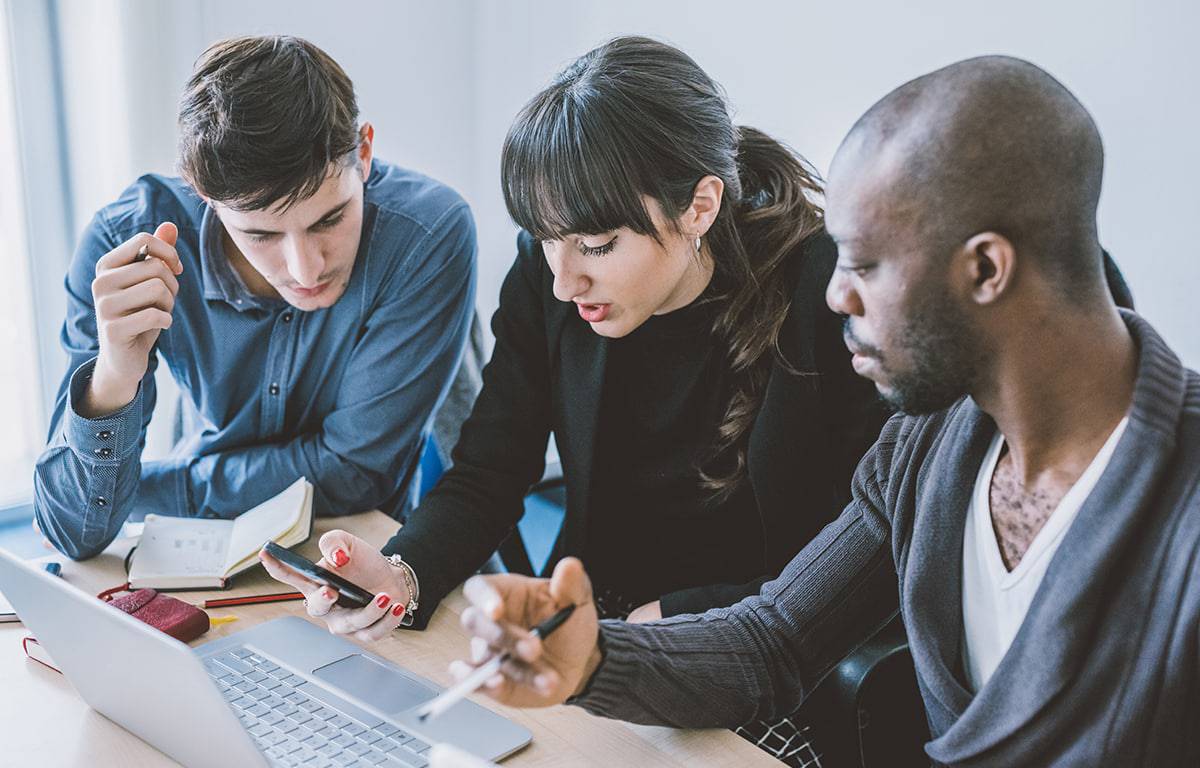 Your Future
As an ACP CreativIT/CCCP employee, you can look forward to:
Career development
Opportunities for advancement
Education and training
Mentorship
Collaboration
Teamwork
Encouragement
Management support
Empowerment
Appreciation and recognition
Work-life balance
Family atmosphere
ACP CreativIT/CCCP is an equal opportunity employer and promotes diversity in the workplace.
"I love working here because of all the employees. Everyone is fun and great to work with. It is a fun environment and the business as a whole is fun. Seems like family."
Millenial
Customer Service Specialist
"The opportunity for advancing your knowledge level and skill set is unmatched in the technical roles. There is lots of room for advancement within the organization across multiple divisions. However, while these opportunities are there - you must take ownership of your own growth and have the drive and passion to differentiate yourself to advance. There is no hand holding."
Millenial
Director of Cloud Services
"This company gave me a chance when not a lot of others were willing to. I have great teammates and a great manager. I stay because this is a business that is fun, growing, and has a great future!"
Millenial
Customer Service
"This company is the ultimate 'family business.' I have been employed here for almost 7 years and it has been an excellent ride so far. I started in the service department fixing Apple computers, PCs, and printers. I expressed some interest in programming and within a couple of weeks was offered a position in the AV department programming AV controls systems. My favorite memories, so far, are a hot pepper eating contest held in the classroom which ended in a tie and a sumo wrestling contest held in our newly purchased but not-yet-renovated EDC building. It's almost too much fun to work here!"
Millenial
AV Software Engineer
"Working at this company for 20 years has given me many experiences. I have made many friends and consider some of them some of my closest and really like family. It's a team environment which makes your job a little easier. The owners cares about their employee's showing support through the bad times and sharing the joy during the good times. They are very involved in our community on so many different levels so their kindness goes beyond just their employees. Knowing that the company has been around for over 65 years now says something about the leadership and dedicated employees. It has grown so much since I even started not only in employee numbers but also in the services and products we offer. No matter if you have been here 30+ years or 1 day, it is always exciting to see new faces join our company and everyone welcomes them in to help them feel comfortable. Things I enjoy most are the company events outside of work. It helps to see other employees in a different role than work and find things you may have in common to build relationships outside of work. I have stayed as long as I have not only because I enjoy the people I work with but I feel a dedication to this company and the owners to give back for all they have done for me."
"The best part of working here is the people. Even with how fast we are growing we still maintain a strong 'family' culture, and have each other's back when difficult situations arise. Great people!!"
Millenial
AV Account Manager
"It's very simple...We have great people, great facilities and great leadership! Management cares about the people and promotes having FUN just as much as taking care of our customers!"
"Working here has made me a better person. Throughout the years I have gained better self-esteem of myself. Made some wonderful friends that are more like family. You are not just considered a number here. Your voice matters in all areas. They treat you like you deserve to be treated. They listen to you."
"Having come from a public sector background for all of my previous career, I did not have a lot of experience in a private company position and was concerned with how the employees would get along, how I would fit in, and whether others would be aggressive or competitive. I have been very pleasantly surprised by how well everyone gets along and that everyone contributes to meet the needs of our clients. This company does truly wants employees to enjoy their work, succeed in their position, and to provide opportunities for skill development and advancement. The company is willing to significantly invest in their employee's futures to maximize their potential and their overall benefit to the entire organization."
Baby Boomer
Senior Enterprise Consultant
"I like the family atmosphere. Good hours. The employees are good people. We are becoming an important integrator within the industry."
"Independence - not micromanaged - owner set the example of what hard work means - worthy of imitation."
"I am starting my twentieth year and it was the best decision I could have made to start work here."
Baby Boomer
Network Administration, Parts Logistics Support
"When I originally accepted the position, I had zero intention of being here longer than six months. We just needed health insurance until my wife went back to work. That was over 12 years ago now. The first thing I noticed here was the family atmosphere. If one of us ever needs help, either professionally or personally, everyone jumps to support them, without question. The people truly care for each other. The next thing I noticed was the incredible talent collected in one place. There's so much opportunity to learn from some of the elite professionals in the industry here. Which absolutely blew me away, considering we're in a rather small market. The last aspect that I really appreciate is an atmosphere which recognizes and rewards those who go above and beyond what is expected. There are opportunities for growth available to anyone who puts forth the effort."
Gen X
Inside Sales Support Manager
"It's very simple...We have great people, great facilities and great leadership! Management cares about the people and promotes having FUN just as much as taking care of our customers!"
"A job usually starts out as just that - a job. A way to pay bills, get health insurance, etc. The company has taken that idea of a job and made it a community where you belong. And that community works together for you. Sometimes it's to make sure a clients needs are met, and other times it's to make sure your needs are met. Also, who doesn't love a holiday Friendsgiving?"
"After working for larger resellers, the culture at this company is why I'm still here for almost 20 years. This is a fun place to work and that comes from the top. Leadership has always been approachable, encouraging and provided the tough-love that is needed to give you that push at times of complacency. The industry and our diversity lends itself to never sit still and what a better way to ride it out with a company that is enriched with culture."
Gen X
Vice President of Procurement
"I enjoy service work and the company provided MFR training as the technologies changed. The training was at MFR facilities and the travel was very enjoyable. Learning about new devices was very interesting."
Baby Boomer
Service Technician
"Our team is a great group. We work well together, it's a positive environment, we share our knowledge and skills with each other, and we have fun. One of the things I'm most appreciative of is the way the company has invested in me by providing training opportunities. I've been able to participate in many vendor trainings and trade show classes. We make time for vendors to come here and update us on their new products and features. This has allowed me to achieve industry certifications and advance my career."
Gen X
Senior Vice President of AV Strategy
EMPLOYMENT OPPORTUNITIES
To find out what opportunities are available, please reach out to Aaron Jamir (see contact info below).
Contact Information:
Aaron Jamir, Sr. Vice President of Human Resources
ACP CreativIT, LLC/Camera Corner Connecting Point
529 North Monroe Avenue
P.O. Box 248 Green Bay, WI 54305-0248
Phone: (920) 435-5353
E-mail: Aaron.Jamir@cccp.com