History
In 1953, Norman Chernick partnered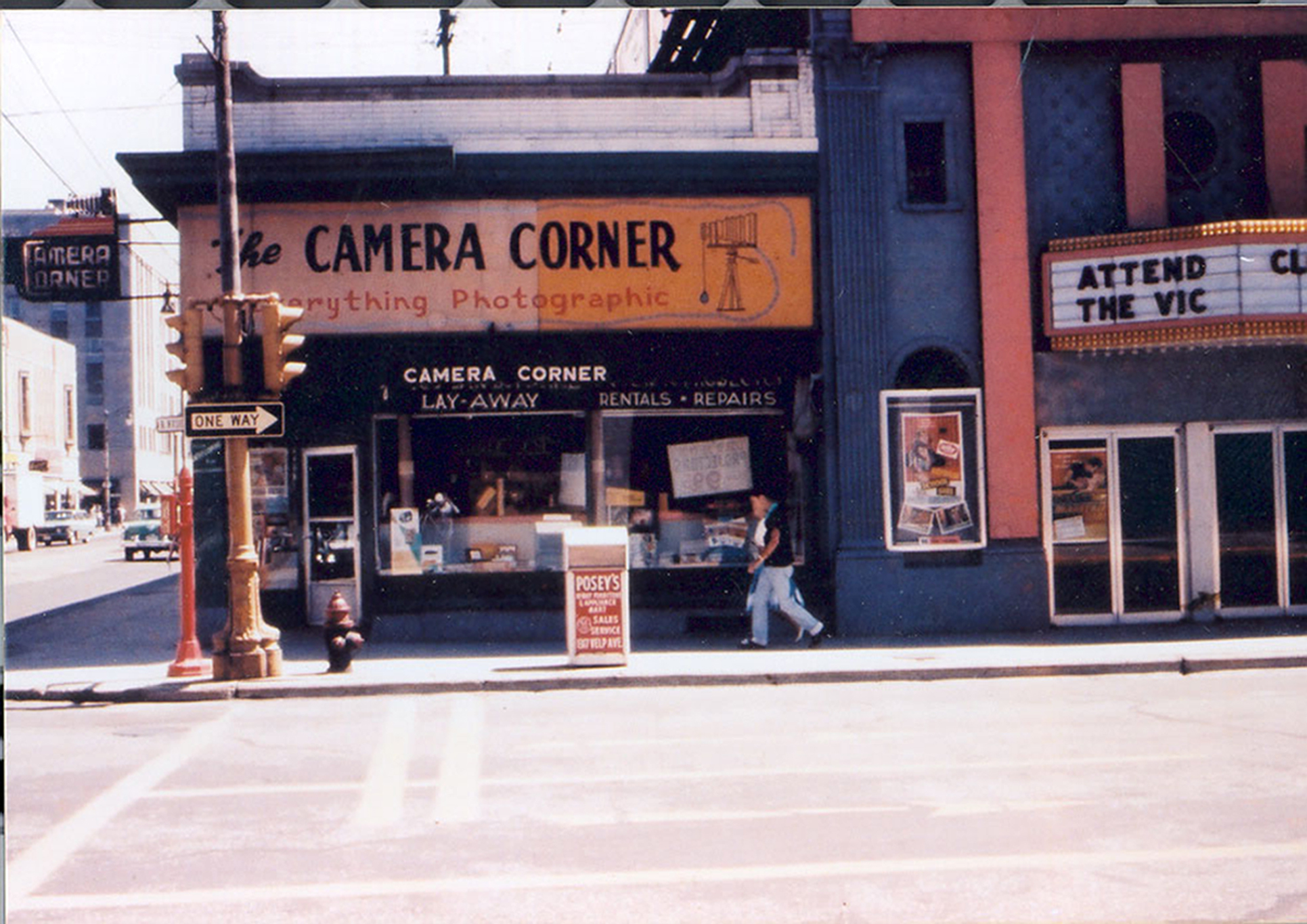 with fellow attorney Bob Collins and opened an 800 sq. ft. camera store on the southeast corner of Washington and Walnut Street in downtown Green Bay, Wis. With its downtown location, the business attracted police officers, firemen, doctors, lawyers and other downtown business workers. By building these relationships and with a strong sense of community involvement, Camera Corner's business grew and in 1960, moved kitty corner to the northwest corner of Washington and Walnut Street. In the early 60s, Camera Corner was one of the first retailers to open on Military Avenue in the new frontier on the west side of Green Bay in the Beacon Center. The west side served as a great second location for almost 30 years until it was closed as the business model changed to more outside sales and commercial business.

By 1967, Norman's son, Rick Chernick, entered the business. He started by doing odd jobs, washing windows, shipping and receiving, and everything else that needed to be done until 1968, when he started in sales. Rick recalls the first instamatic Kodak 100 he sold to a woman for $19.95, the sale included a box of AG 1 bulbs! Rick became vice president of Camera Corner in 1975 and the downtown Camera Corner location moved to the southwest corner of Washington and Pine. In the early 1980s, Camera Corner entered the world of information technology and opened a 2200 sq. ft. facility at 225 N. Washington St. and Rick Chernick was named president. A year later, Norman Chernick retired from the business.

In 1988, Camera Corner was named the Chamber of Commerce's "Small Business of the Year." One year later, Camera Corner became affiliated with the Connecting Point Computer Center chain, and Camera Corner Connecting Point moved 32 employees into a new 21,000 sq. ft. facility on the northwest corner of Main St. and Monroe Ave. By staying true to our core values-a customer-first culture, local commitment and incomparable customer service-Camera Corner Connecting Point's business continues to expand in both size and depth of service, and product offerings. Today the building is 28,000 sq. feet and a second location was opened in October 2016 housing the network engineering, managed services and AV teams.

Camera Corner Connecting Point's main downtown location now includes a Digital Photo Café, totally remodeled showroom, a state-of-the-art classroom and data center with managed services facility. Camera Corner Connecting Point hosts an annual technology expo that brings together hundreds of vendors and more than 1,000 of our clients in what exhibitors say is the country's largest technology show staged by a single dealer.

Rick Chernick is often quoted as saying, "We aren't the best because we are the oldest; we are the oldest because we are the best!" Camera Corner Connecting Point stands by three mottos: work hard, care, and have fun!